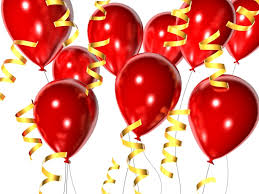 Dear Patients & Friends,
I want to thank you for the opportunity to serve in our community as a chiropractor since February 21, 1985. Today is our anniversary and we are celebrating!
My dad recently retired as a chiropractor after practicing for 55 years and I hope and plan to keep going strong for many years to come. (I'm ready for my next 29 years!) After 10,000 patients and over 1 million adjustments, I am more devoted than ever to continue helping patients and sharing the principles of good health.
Join us in our celebration the rest of February! We have several 29 Spine Specials … all for only $29 each! (now through February 28th – when you schedule just tell us Happy 29!)
$29 – Chiropractic Appointment for you, your spouse or whole family – come in together and it's only $29!
$29 – New Or Updated X-rays – Have a new problem or an old one that has flared up? Any X-ray series is only $29!
$29 – 30 Minute Massage – We now have two great massage therapists, Allison Voigt and Jerry Waterbeck, available 6 days a week with our best pricing ever including Massage Gift Cards. Learn more at BackResortMassage.com
$29 – Back Vacation – You can share this with friends, family, neighbors and co-workers! New Patient exam, x-rays and first treatment is only $29 / OR their first 30 minute massage is only $29! You can print out coupons at BackVacation.com. We always thank you for your referrals with a referral gift card for a courtesy adjustment or massage for you also!!
We look forward to serving you in the future. Many blessings to you and your family!
Dr Dan
BackResort.com
drdan@backresort.com
540 389-2225
Dan Davidson D.C.
Facebook – Facebook.com/BackResort
Twitter – Twitter.com/BackResort
YouTube – YouTube.com/BackResort
Instagram – Instagram.com/BackResort
Pinterest – Pinterest.com/BackResort