Massage On the Job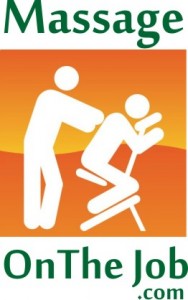 We now offer on site Massage Therapy at your business or workplace.  One of our clinical massage therapists will provide chair massages to your employees as part of our "Massage On The Job" program.  Click here to view our online brochure.
A host of studies shows that massage — especially chair massage — relieves stress, reduces negative and depressive feelings, increases alertness and the ability to perform tasks better, and generally makes the workday more pleasant and productive for everyone. A 1996 randomized, controlled study in the International Journal of Neuroscience (26 people got chair massage, 24 just relaxed in the massage chair for the same period, two times per week for five weeks) found that those who receive massage are both more relaxed and more alert, are less anxious and depressed, are faster and more accurate on math computations, and have lower levels of cortisol (the "stress hormone").
A 2000 study by the University of Miami School of Medicine found that massage recipients have both lower cortisol and lower blood-pressure levels. A 2006 review of the research on massage concludes that massage recipients' cortisol levels are reduced by 31%, while dopamine and serotonin levels (neurotransmitters associated with "feeling good") increase by 28% and 31%, respectively.
The modern workplace can be a stressful environment, and that environment can be self-perpetuating. By helping to reduce the effects of stress and promote good feelings and clear thinking, regular massage can help break the stress cycle and promote a happy and productive work life.
Benefits To Your Company And Workforce:
Improves mental alertness, concentration, productivity and profitability
Reduces tension in key areas of the body
Alleviates stress
Increases morale
Reduces staff absence
Leaves your workforce feeling valued and invested in
PRICING
Each 15 Minute Session – $20
Workers Pay For Our Service & You Provide Space  Appointments Scheduled Every 20 minutes
Hourly Rate For All Workers – $60
Employer Pays For Our Service As A Work Perk Appointments Scheduled Every 10 to 20 minutes
Clients sit in a massage chair facing forward with their head in a face rest.
Our work focuses on the upper body (back, shoulders, neck, arms and hands).
We specialize in common workplace problems like carpel tunnel syndrome, forearm tendonitis, stiff neck, mid back pain and tension, headaches and backaches.
Click here

to view our office web page for Clinical Massage and Rejuvenation Massage and to purchase online in-office Massage Gift Cards.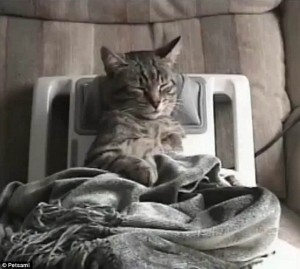 Cat Naps Are Optional
Currently we only offer Massage On The Job to humans! Any cat naps or cat massages that may take place is between you and your boss!